Graham Sutherland
Managing Director / Founder / Principal Consultant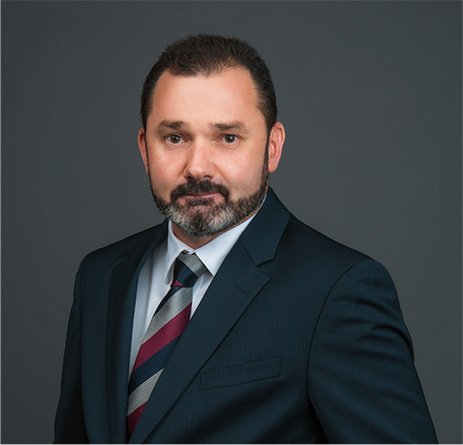 Graham Sutherland is a highly experienced professional with more than 30 years' experience within project and corporate environments, designing, delivering and enhancing best practice management systems, project delivery assurance and trouble shooting. Best described as a "journey man", Graham commenced as an apprentice in the fabrication / construction sector servicing the Oil & Gas and Petrochemical industries, progressing through the ranks, whereby advancing both his academia and practical experience in a variety of positions, including – Tradesman, Supervision, Inspection, Management, Director, through to business owner. He has worked with organisations such as Anadarko, Nord Stream 2, Shell, BP, BHP, Woodside, BG, Chevron, Maersk, McDermott, KBR, Clough, John Holland Constructions, Enercon and several others.
Graham not only specialises but also excels throughout the operational environment, project delivery and manufacturing sectors. Whether you seek operational enhancements, project assurance and delivery, through to technical support and troubleshooting, his exposure to some of the world's largest projects and associated construction and operating companies, provides him with access to a great deal of learnings and best practice knowledge, to support your requirements.
Graham also brings a wealth of experience in developing, implementing and teaching advanced Assurance and Verification methodologies throughout both corporate and project environments.
In support of his experience, Graham holds a variety of qualifications ranging from a degree in Quality Management, to diploma's within Project Management and Engineering, through to certifications within Six Sigma, Auditing, Inspection and several others. A lover of fly fishing, skiing, watching football with friends and above all – quality time with my family.
Key Industry expertise:
Business Process Improvement, Assurance and Verification, Change, Project Delivery Assurance, Project Management, Quality Practitioner, Auditing, Six Sigma, Fabrication & Manufacturing, Welding Technology & Application, Inspection & Testing. All applied throughout corporate operations and projects servicing the Oil & Gas sector for Construction Contractors andOperating Companies.
Onshore, Offshore, Marine and Subsea throughout the EPC, EPCM and EPCI environments for Oil & Gas, LNG, Floaters, Coal Seam Gas, Pipelines, Subsea and Marine Structures, etc.